Ta matou ka mahi?
Services
Working together for better outcomes
Toku Kainga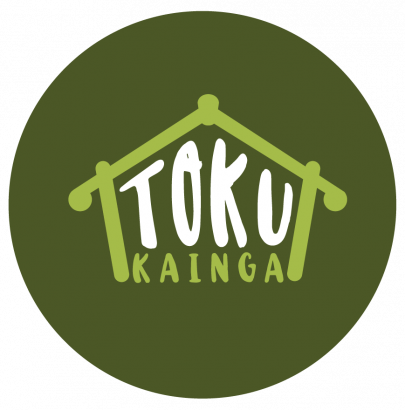 HOUSING SERVICE
Our Toku Kainga Service aims to assist whanau that are currently in Emergency Accommodation, to make solid applications towards attaining long term sustainable housing.
Our Emergency Housing Navigators use a derivative of the Whare Tapawha Model, Nga Pou e Rima, allowing a holistic look at whanau circumstances to identify areas where we will be able to assist.
HOW DOES THIS WORK?
You will determine how this works. We will work closely alongside you to do everything we can to assist you to gain sustainable long-term accommodation and address any issues or barriers you may have, allowing you to be independent, make your own decisions and be supported through this process.
WHAT CAN YOU EXPECT OF THE EMERGENCY HOUSING NAVIGATOR?
They will empower you with the tools and information required to be competitive in the rental property market and provide you with support on every
step of your journey.
We have close working relationships with many Community based and Government organisations, and if we don't have an answer for you or cannot provide the support you require, we will use our connections to assist.
You can expect us to challenge your thinking and help you to get some clarity around the hard questions.
Once you are successful in securing a property we will support you for further 12 weeks to help you settle into your new home.
WHAT DO WE EXPECT OF YOU?
This journey is designed to assist you and you will direct how this will be carried out so there will be a lot of korero
A plan will be formulated by you to look at what it is you want to achieve, identify where you may need assisstance and we will prompt you along the way when required.
APPLICATIONS
Complete ALL sections of the application form. Not doing so could jeopardise your chances.
Ensure all information in the application is truthful. Agencies will prefer that you are forthcoming with any credit or rental history issues and be assured, they will check!!
Ensure that you provide all supporting documentation at the same time as submitting your application i.e. photo identification, references etc.
Where possible use references that are not family members, or at least do not have the same family name as you.
Make sure the people you use as a reference are aware that they will be contacted, and most importantly make sure they will give you a good reference.
PROPERTY MANAGEMENT APPLICATION PROCESS
Each Property Management agency have individual processes when applying for rental properties. Ensure you know the order of how to apply with each agency.
VIEWINGS
A property manager only has a couple of minutes to assess you, and FIRST IMPRESSIONS COUNT. Therefore, it is important that you present the best possible you at all face to face contact.
Make sure you read the advertisement properly and ensure the property is suitable before you arrive.
Do a drive-by to view the property from the road (never enter the grounds unless accompanied by the Property Manager)
Arrive to the viewing on time. These are normally scheduled in 10-minute blocks, so if you are late there is every possibility you will not be able to view the property.
Dress appropriately. This is like an interview so be clean and tidy.
Limit the amount of people that attend the property viewing. Where possible, attend the viewing while the children are at school.
DO NOT park in the driveway or on the grass verge. Ensure you park in appropriate spaces.
DO NOT be pushy or appear desperate.
Take your shoes off.
If you have not completed an on line application, take a completed application with you to pass on to the property manager.
TENANT RESPONSIBILITIES
THE TENANT MUST:
Pay the rent on time
Keep the house reasonably clean and tidy
Tell the landlord as soon as possible of any damage or repairs needed - giving notices in writing will protect the tenant if it's suggested later that the landlord was not informed
Pay the electricity, gas, phone bills
Allow the landlord reasonable access
Allow the landlord reasonable access
THE TENANT MUST NOT:
Damage or permit damage to the house
Disturb the neighbours or the landlord's other tenants
Exceed any limit set by the landlord on the number of occupants in the house
Make alterations to the house without the landlords written consent
Sublet or transfer the tenancy to someone else without first getting the landlords written consent
Change the locks without the landlords permission
Stop paying rent if the landlord hasn't completed requested repairs
LANDLORD RESPONSIBILITIES
THE LANDLORD MUST:
Provide and maintain the house in a reasonable condition
Meet all the building/health/safety standards
Inform tenant when selling the property within appropriate timeframes
Hire an agent when landlords are out of country for over 21 days
Pay rates, land tax, insurance ... etc
Lodge any bond taken to the Ministry of Business, Innovation and Employment (MBIE) Bond Centre within 23 working days
Rent can only be increased once every 6 months with periodic agreement (or has clearly addressed possible increase in the fixed-term agreement)
Give 60 days written notice of a rent increase and 28 days notice for a boarding house
Give 48 hours notice of inspection
Give 24 hours notice of entry to repair and/or entry for compliance with smoke alarms
THE LANDLORD MUST NOT:
Ask for more than 2 weeks in advance or ask for more rent before any rent paid is used up
Inspect the property more than once every 4 weeks
Interfere with gas, water, or electricity supply
Unreasonably withhold permission for a tenant to sublet or transfer the tenancy to someone else
Unreasonably withhold permission for a tenant to attach/install any fixtures
Change the locks without tenants' consent
BE PREPARED AND STAND OUT
The Housing market is very tight therefore it is important that you meet the criteria prior to applying for any properties through an agent.
These basic criteria are:
Have a reasonable credit history
Supply details of previous landlords
Have good rental references (if you have owned a house previously that is always good)
Have a good record with the Tenancy Tribunal
HAVE A RENTAL PROPERTY?
Do you want to help solve homelessness?
OTHER TIPS AND TRICKS
Make sure your Facebook or Instagram pages do not show any incriminating information.
Take the time to say "Hi" or "Good Morning", "How's your day going" to the property manager.
Have a ready supply of photocopies of your photo ID.
If you have written references make copies of these and always keep the original document.
Ensure you keep the motel/hotel owner happy and make an effort to get to know them. You never know when you may need them to act as a referee.
Contact us to apply
FILL OUT THIS FORM AND SOMEONE WILL BE IN CONTACT SOON
Useful Services
LEGAL
Citizens Advice Bureau - 07 348 3639
Community Law - 07 348 8060
COUNSELLING
Mokoia Community Centre - 07 35 5971
Family Focus - 07 346 2096
VIOLENCE/ANGER MANAGEMENT
Mana Social Services - 07 348 6192
BUDGETING
Family Focus - 07 346 2096
Rotorua Budget Advisory Service - 07 346 3236