Nga Whakairinga Rangitaki
BLOG
What have we been up to?
Welcome Home Packs
Kia ora Community,
Check out our beautiful Wahine housing clients receiving their Welcome home packs!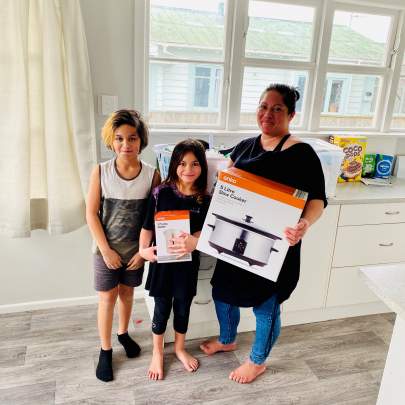 These two Wahine and their gorgeous families have both been in Emergency housing for several weeks, with one family being in their motel for almost two years.
Both Families are now in warm, dry, safe long term homes and they are loving it.
Our housing team received funding earlier this year to provide our awesome Wahine and their families with a few essentials when moving into their new homes after being in Emergency housing.
These packs include things like a kettle, Toaster, cleaning products and much more to help settle them in and make the transition just a little bit easier.
Well done to our lovely Wahine and their families for getting into long term accommodation and to our Housing navigators for their continuous support and Mahi.
Lots of Aroha from the WACT team.
Share this page: Facebook LinkedIn Pinterest Twitter
Add comment
Categories