Nga Whakairinga Rangitaki
BLOG
What have we been up to?
E Tu Maketu Launch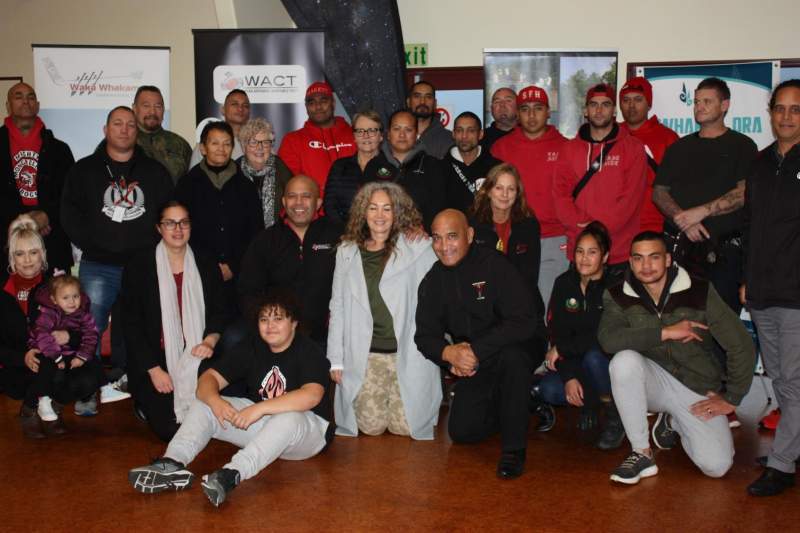 The atmosphere was lively with the partners of the E Tu Maketu Gang Strategy in attendance at Whakaue Marae for the Launch of this amazing initiative for the Maketu Community. There were representatives from Timberlands, Maketu Hauora, Waka Whakamua, Toi Ohomai, WACT and the funder for the navigator position JR McKenzie Trust.
There were over 20 participants, as well as whanau and community members at this special event. WACT was fortunate to have those in attendance who also contributed their time and assistance with the cooking of kai, set up and pack down of the venue etc.
Those in attendance also had the pleasure of listening to the beautiful voice of Waka Whakamua's Chairperson Bobby Howard accompanied by her amazing band Stave.
The Launch officiated all the mahi that went in to setting up this amazing initiative by none other than our General Manager Israel Hawkins. Now that the foundations of the E Tu Maketu Gang Strategy have been laid the reigns have now been passed over to the new Mentor and Work Broker Anaru Grant Jnr. who will motivate and encourage these men on this new journey. The participants will be focusing on Te Reo Maori, Tikanga, Mau Rakau, Mamau and sustainable employment while they are engaged.
We look forward to seeing incredible results in the lives of these men who have already shown their commitment to this awesome kaupapa.
Share this page: Facebook LinkedIn Pinterest Twitter
Add comment
Categories