The WERA Aotearoa Charitable Trust Team
ROTORUA BRANCH
Israel is of Ngati Kahungunu, Ngati Tuwharetoa descent.
He has 25 years experience in community and family development which includes 10 years managing an open home for young men aged 15 - 18 years old.
He also has extensive experience in community development generated through enterprise and economic development with isolated and rural communities.
Israel has qualifications in Te Reo Māori and Tikanga Māori, Adult training and education and is an accredited DISC Model facilitator focussed on ideal behavioural preferences or staff and individuals.
Contact Israel
Call 0800 GO WERA
Email israel@wact.org.nz
Teresa is of Ruapani and Ngapuhi descent.
She is the proud mother of 3 boys, several nieces and nephews who have inspired her to be the mother and aunty she is today.
She has 20 years community development experience with 14 years of case management experience with Work and Income.
Teresa currently sits on two local, two regional and one national board in the governance areas of children, youth and community development.
Teresa is qualified in Adult Education and Training, Public Sector, Hauora Maori and Child Protection Studies plus she is an accredited DISC Model Facilitator. Teresa specialises in development of Quality Management systems and has previously been engaged to develop and implement policies and procedures for the trust that ensures a high level of administrative and financial processes are maintained.
Contact Teresa
Call 0800 GO WERA
Email teresa@wact.org.nz
Rachael Payne - Finance and Administration
Rachael is of Ngati Rangiwewehi and Ngati Maniapoto descent.
Rachael is an AAT qualified bookkeeper and brings to her role eight years of telecommunications and account management experience working for Spark Business. She also brings years of experience working in the hospitality industry at Fat Dog Cafe and Bar.
Rachael's most important values are family, her culture, and Aotearoa. She intends to implement these values into her role whilst working for Wera.
Rachael's role is to provide the financial and administration support for our four sites: Rotorua, Whakatane, Tokoroa and Kawerau. She ensures all finances and administration processes are in line with the growth of the trust.
Contact Rachael
Call 0800 GO WERA
Email rachael@wact.org.nz
Hayley Richards - Database and Web Administrator
Hayley is of Ngati Whakaue, Ngapuhi and Ngati Ruapani descent.
Hayley's role is to provide support to the Trust with our Website, internal staff Intranet, Database (Client Management System) and assessing of the New Zealand Certificate in Youth Work Level 3 that WACT delivers each year.
Since returning to Wera in April 2018 she has completed studies to become a verified assessor of the New Zealand Certificate in Youth Work Level 3 with the goal to extend her scope to the Level 4 certificate.
Contact Hayley
Call 0800 GO WERA
Email admin@wact.org.nz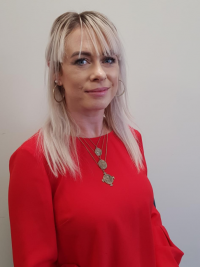 Anna Riddler - Youth Worker Training and SMCA Administrator
Rotorua born and raised, Anna has recently returned back to Aotearoa after spending 3 years in Australia working and bringing up her youngest of two daughters.
Anna is proud to hold qualifications in Te Reo Māori, Tikanga Māori and is passionate about expanding her knowledge in Te Ao Māori for the benefit of her and her daughters.
Anna brings 10 years of corporate sales and nationwide account management experience working for Spark. Whilst in Australia Anna worked as an Employment Consultant helping youth and adults with mental health conditions take steps to upskill and re-gain employment back into the workforce.
Anna's role is to provide administrative support for the Central North Island Youth Worker Training Scheme and Specialist Maori Cultural Assessments.
Contact Anna
Call 0800 GO WERA
Email anna@wact.org.nz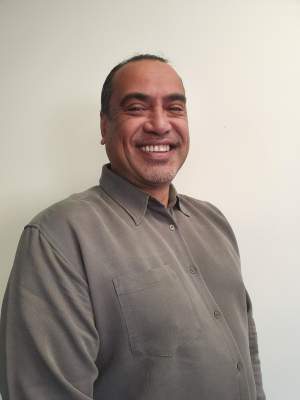 Rawiri Palmer - Emergency Housing Navigator
Rawiri is of Ngai Te Rangi, Ngati Ranginui and Ngati Kahungunu descent.
He has over 20 years experience within government departments such as The Ministry of Social Development, NZ Electoral Commission and The Queensland Public Trustee, with his most recent experience in the Property Management field.
Rawiri has qualifications in Public Sector, Te Reo Maori and Tikanga Maori, and brings with him Management and Training Facilitation skills.
He is tasked with providing the necessary support services to identify and address housing issues , in order to assist clients into long term housing.
Contact Rawiri
Call 0800 GO WERA
Email rawiri@wact.org.nz
Rotorua Image Gallery
Take a look inside The WERA Hub.
If you'd like to take the tour in person you are most welcome to visit.
Look up the address.